Our Blog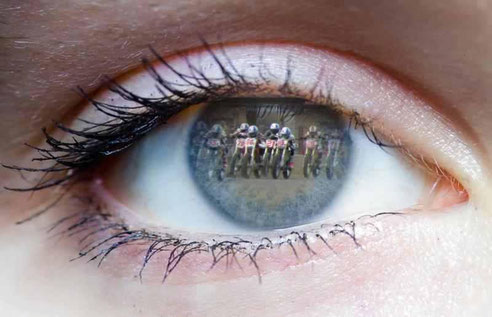 Looking back on the season, 2014 was another bundle of memories... from Gage Beland's horrific accident (and amazingly inspiring comeback) to Chew and Aldana's midnight raid of Stu's pastry stash, we ALWAYS seemed to have an adventure to share.

  It's our hope that this blog will let us share 2015's experiences, in a similar manner.
  Last night, as everyone who hasn't resided beneath a rock for the past few months knows, flat track made its debut on ESPN's X-Games.

  For ages, we had heard that "flat track needs to be on TV..." "they need to reach out to other crowds, like Moto X, and bring in new blood..." "Get them off  DTX bikes and onto framers..." etc.
  Judging from these comments, the X-Games debut should have been an answer to a fan's prayers.
  The competition was fierce. A last-lap mechanical issue swept the race leader out of play, causing a dramatic twist that no one expected... and he handled it with first-class sportsmanship, despite the intense disappointment that was painted on his face.
  The skeptics who claimed it would be a "HD Showcase," because of the brand's sponsorship and promotion of the event, were probably flabbergasted to see the multibrand competition... and the ones who wailed about how the Kawasaki's have an "unfair advantage" on the miles ("but just wait until they get on a shorter track") undoubtedly pummeled their heads against the keyboard at the podium... the crowds and exposure were unbelievable, to boot.
  Instead, all we have been hearing is that "the track sucked."
  It was an "unfair representation of our sport."
  "It should have been hosted at Lima or Springfield."
  Yeah.
  Typical post-racing bitchfest... mainly from people who were sitting at home, watching the drama unfold on Primetime cable TV.
  I agree... the track was extremely rough. The starting gate was NOT typical of a flat track race. I held my breath, in hopes that everyone would make it out without any serious injury, the entire time.
  That said...
  A week before the event, that track was buried underneath an estimated 8 inches of water. The Texas clay is notoriously known for creating challenging tracks, for many of the riders who take on the challenge, even WITHOUT being submerged for days on end. Oh, and did we mention that this was a NEW track? The facility had built it especially for the event, hauling in truckloads of dirt and carving the course...just in time for a flooding that made National headlines.

  It's a downright miracle that the track was able to be run, at ALL.
  Despite what the critics clamor, very few people could have pulled off the feat that the track crew pulled off, last night.
  The track was a single groove. No cushion. Rutted and pitted like an old washboard... but it was THERE to be RUN, and the riders had to use techniques and tactics that many of them had never even contemplated, before.
  To the best of my knowledge, there were no serious injuries. Riders managed to draft, pass, and put on an incredible show despite everything that the critics were saying would be their downfall. The diverse strategies, quick thinking, awesome reflexes, and bold drives outplayed the expectations of many of the people who witnessed it. 
  EVERY RIDER OUT THERE displayed a talent that goes FAR beyond what a typical newcomer would see, as far as "going fast and turning left," and I don't think that even the harshest critic can deny, they ALL did one heck of a job.
  The "X" in "X-Games" stands for EXTREME... and that's exactly what this event was, in this fans eyes.
  In my opinion, they rocked it.
2 Comments