One of the biggest honors... and best privileges... of doing what we do is that we get the opportunity to talk to some of our biggest heroes in The Sport.
  The truly amazing thing, which we've found with each of these legendary personalities, is that they are as down-to-Earth, humorous, and humble as you can get. Each has touched our hearts in a special way, besides their amazing contributions to our favorite sport's history.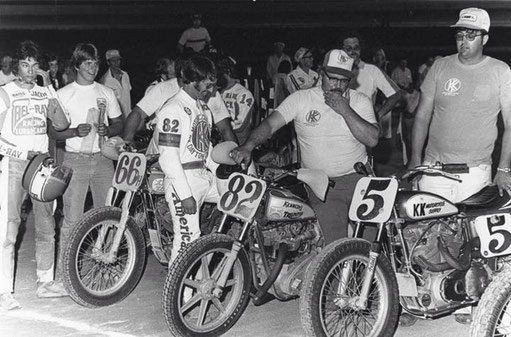 Please note: All photos on this page have been provided from the rider's personal collections, and are the exclusive property of the artist who captured the image. Their posting, on this page is not meant to indicate or imply, in any way, that they are our property.