Welcome to Our Home Page!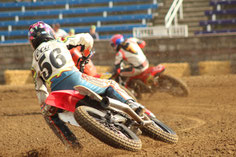 The Race Calendar is adding more races, every year! Special thanks to all of the folks who have been sending in schedules, and to those who have been sharing the link to spread the information to even MORE racers and fans!

The rainout at Springfield, Illinois was a disappointment for many, but the Amateur events and the All-Star/AFT TT races were fantastic. Not only that, we get to look forward to FOUR days of action over Labor Day weekend! Add in a list of other races (including the week-long AMA DTGC, which is being held near us in Ashland and Harpster Ohio, this year... the 100th running of the Barbara Fritchie Classic in Frederick, Maryland... and so much more...The season is promising to be an exciting one!

 Riders, please feel free to submit your race reports... we will be happy to share them here, as well as on the Facebook page. Likewise, promoters, we love to share race results (hint, hint)!

Peace, Love, & Pea Gravel!
Chew and Mia
Race Calendar
 Are you looking for upcoming races? Check out our racing calendar for scheduled events as well as links, to get more information!
Our Blog
 This is where you can join us during our adventures at the track (and on the road), or read our thoughts on the latest "hot topics" in flat tracking.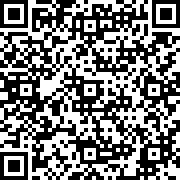 We've gone mobile!  You can download our app version of the site by scanning the code, here!!