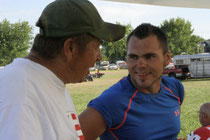 I love fair races. They seem to have an atmosphere you just don't find, anywhere else.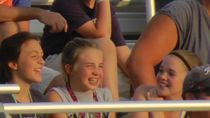 The fans were ALL smiles... ALL DAY!!!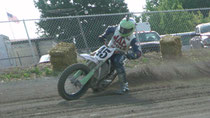 The riders looked like THEY were having a lot of fun, too...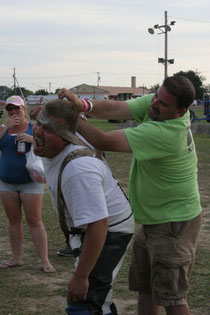 Although a couple of them took "friendly competition" to a whole new level!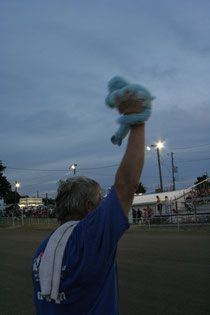 Dusty Vestal tossed one of his signature Blue Monkies into the stands, for one lucky fan... they went CRAZY!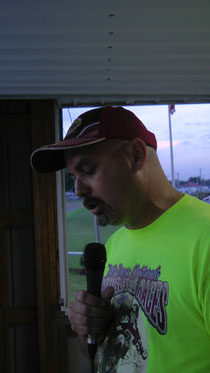 Bob Sigler rocked the mic! I didn't do quite as stellar, during my opportunity to speak, but it was fun!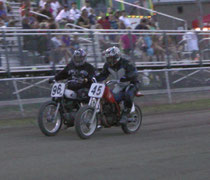 While ALL of the races were SUPERB, I would have to say that the three gentlemen in the Wild Cat Class stole the show, for me. Kirt Emerick and PJ Lyons crossed the finish line, SIDE BY SIDE (as shown, here)...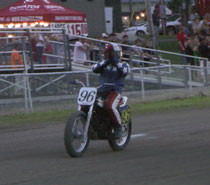 ...And Mike Farmer crossed the line, behind them - APPLAUDING all the way from Turn 4, down the front straight.